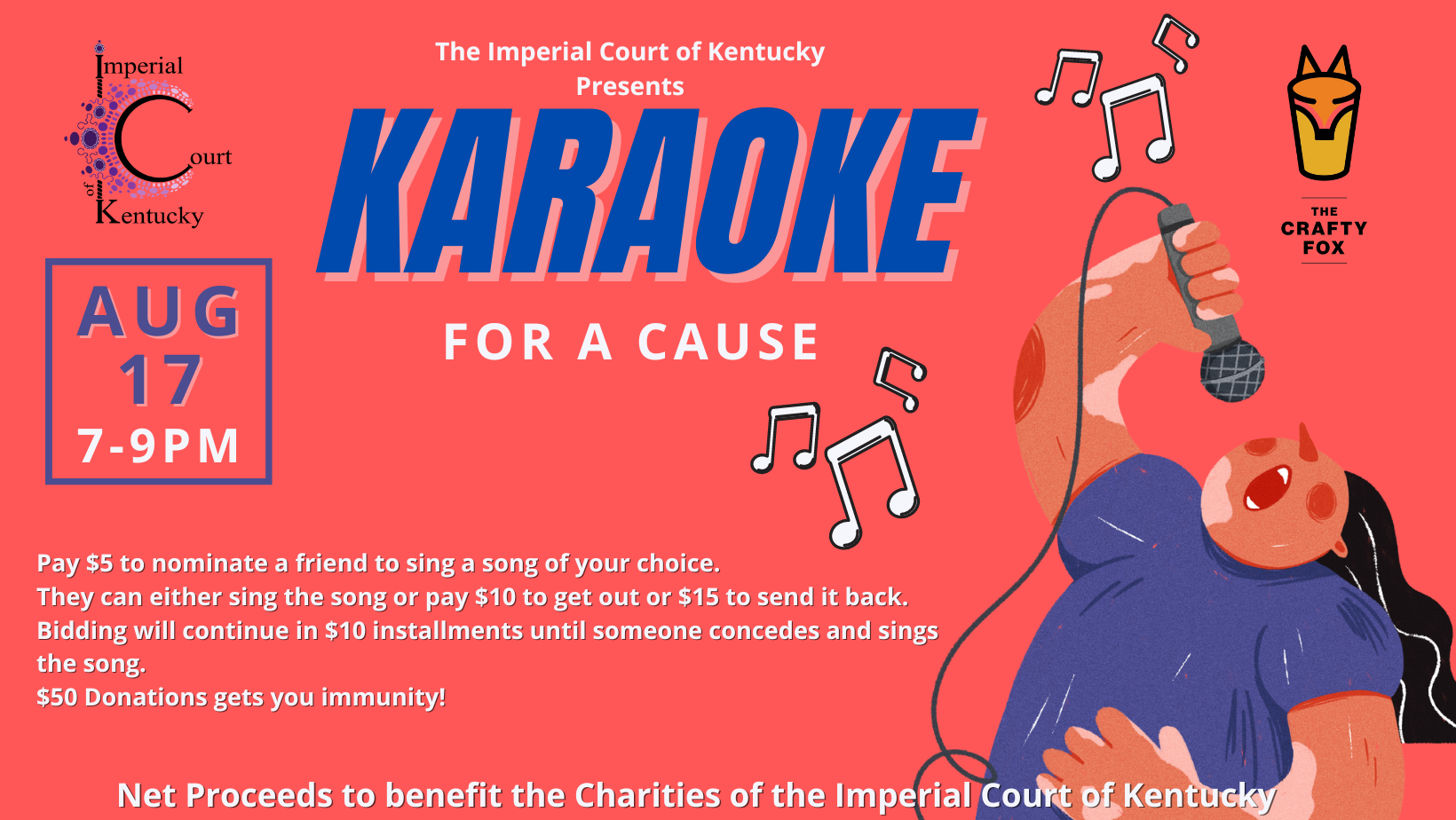 Karaoke for a Cause
August 17, 2023
7-9PM
Come join the Imperial Court of Kentucky at a new venue, the Crafty Fox downtown Lexington. As we bring you a fun night of Karaoke, Cocktails, and a good time!
Pay $5 to nominate a friend to sing a song of your choice
They can either sing the song or pay $10 to get out of $15 to send it back
Bidding will continue in $10 installments until someone concedes and sings the song
$50 Donation gets you immunity!